Maimunah's Column

Maimunah Aminuddin is a retired Professor from the Faculty of Business Management, University Teknologi MARA (UiTM) with vast experience in the areas of management and human resources. She is a fellow of the Malaysian Institute of Human Resource Management (MIHRM) with expertise in the areas of employment, labour and industrial relations laws. She has authored numerous publications in the aforesaid areas, such as the Essentials of Employment and Industrial Relations (2009) and Termination of Employment - Understanding the Process, which was revised in 2012 and is in its 2nd Edition. Her latest book, the Employment Law Manual for Practitioners, was published in October 2013.

Queries and comments may be sent to the columnist at letters@mylawbox.com with the sender's full name and e-mail address.
Guide to the Employment Act 1955

All employers who employ people to work in Peninsular Malaysia must comply with the Employment Act 1955. This key piece of labour legislation applies mostly to workers earning not more than RM2,000 per month, but also, since the 2012 amendments, includes sections which apply to all employees. The topics in the Guide are offered in alphabetical order and are written in a manner that they can be understood by readers without legal training. Each topic is divided into sub-headings in the form of questions. All sections of the Act are included but with particular emphasis on Absence from Work, Annual Leave, Coverage of Scope of the Act, Foreign Employees, the Labour Court, Maternity Leave, Sexual Harassment and Wages. The relevant section in the Act is listed and examples of court judgements are provided. The Guide also provides a brief overview of the Labour Ordinances of Sabah and Sarawak and the Employment (Part-time Employees) Regulations 2010.
Guide to the Industrial Relations System

The Industrial Relations Act 1967 and the Trade Unions Act 1959, together create the boundaries for the industrial relations system. Employers, employees and trade unions throughout Malaysia are required to comply with these two Acts. The Guide provides topics in alphabetical order which explain and illustrate by case examples the requirements of the two Acts. All sections of the Acts are included, with emphasis on Collective Bargaining, Collective Agreements, Functions of the Department of Industrial Relations, Functions of the Department of Trade Unions, Penalties, Pickets, Recognition of a Trade Union, Role of the Minister of Human Resources, Strikes, Trade Disputes and Trade Unions. Each topic is divided into sub-topics for easy reading.
Practical HR Management

Practical HR Management provides insight into topics such as hiring, firing, privacy, discrimination, sexual harassment and more. It features real scenarios and insightful commentary from leading industry experts and employment law practitioners. Discover techniques you can use to engage your employees in your workforce to drive results for both your organization and your employees. Find answers to your employee problems from practitioners who face the same labour and HR challenges you have every day.
Cases Highlight

HARRY WONG WEI CHEN v. PETROLIAM NASIONAL BERHAD (PETRONAS)
INDUSTRIAL COURT, KUALA LUMPUR
PARAMALINGAM J DORAISAMY
AWARD NO. 3 OF 2021 [CASE NO: 22/4-818/19]
4 JANUARY 2021

---

JOLENE LEE MIAO CHI v. IFLIX SDN BHD
INDUSTRIAL COURT, KUALA LUMPUR
AUGUSTINE ANTHONY
AWARD NO. 73 OF 2021 [CASE NO: 4/4-1731/19]
21 JANUARY 2021

Article Highlight

BEST OF BOTH WORLDS Employment

Hybrid work model more beneficial for companies in long term

A new dawn for workers post-Covid-19 is inevitable, but those who expect to be given the choice to work from home permanently may be disappointed. A more likely scenario, industry players and stakeholders say, is a hybrid culture - work from home combined with regular appearances at the office. Most businesses and even workers point out that while the work-from-home (WFH) concept has certain advantages - for businesses it means lower costs, and for workers, more time with loved ones - efficiency may suffer through lack of supervision or interaction among co-workers.

UBER RULING: WHAT HAPPENS NEXT? UK
Employment
Modest rights won by UK Uber workers could be gateway to further benefits

The Uber ruling in the Supreme Court on 19 February 2021 established once and for all that in the UK the self-employed app-based driver model is no longer viable. But that doesn't mean it will disappear overnight. The case of the 25 drivers named on the Uber v Aslam case will now return to the employment tribunal and the claimants will be compensated for the benefits they have missed out on since 2016 including holiday pay and the national minimum wage.
Global Media Reports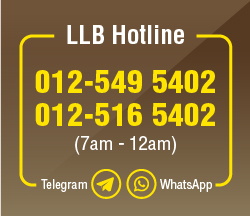 Training Services
CLJ Book Catalogue

Our Group Websites


www.cljlaw.com
www.mylawbox.com
(Available with separate subscription plan)

Useful Links


Industrial Court
MOHR
More ...


Resources


Media Info
MSC Malaysia e-Xpats Centre

Legislation


Legislation: An Overview
Latest Malaysian Acts
Latest Malaysian Bills