In light of the recent Movement Control Order announcement by the Government, our CLJ offices will be temporarily closed from 13 January 2021 until further notice and our team will be working remotely.
Rest assured our team will continue to bring you the latest developments in law through our digital platforms. Should you require any assistance, please feel free to contact us via the channels detailed below.
Do stay tuned to our social media channels and websites for the current updates on our webinars and exciting new offerings to keep you engaged during these unprecedented times.
In the meantime, stay healthy and safe as we work together towards flattening the Covid-19 curve.
CLJ Law Support
Hotline/WhatsApp/Telegram:
019-2505400 / 012-5165402
Email: zarinah@cljlaw.com
Accounts
Ahilah: 012-3412987
Sales Support
Vimala: 017-5282571
Ikhwan: 012-2686225
Admin
Izzati: 017-6930925
Maimunah's Column

Maimunah Aminuddin is a retired Professor from the Faculty of Business Management, University Teknologi MARA (UiTM) with vast experience in the areas of management and human resources. She is a fellow of the Malaysian Institute of Human Resource Management (MIHRM) with expertise in the areas of employment, labour and industrial relations laws. She has authored numerous publications in the aforesaid areas, such as the Essentials of Employment and Industrial Relations (2009) and Termination of Employment - Understanding the Process, which was revised in 2012 and is in its 2nd Edition. Her latest book, the Employment Law Manual for Practitioners, was published in October 2013.

Queries and comments may be sent to the columnist at letters@mylawbox.com with the sender's full name and e-mail address.
Guide to the Employment Act 1955

All employers who employ people to work in Peninsular Malaysia must comply with the Employment Act 1955. This key piece of labour legislation applies mostly to workers earning not more than RM2,000 per month, but also, since the 2012 amendments, includes sections which apply to all employees. The topics in the Guide are offered in alphabetical order and are written in a manner that they can be understood by readers without legal training. Each topic is divided into sub-headings in the form of questions. All sections of the Act are included but with particular emphasis on Absence from Work, Annual Leave, Coverage of Scope of the Act, Foreign Employees, the Labour Court, Maternity Leave, Sexual Harassment and Wages. The relevant section in the Act is listed and examples of court judgements are provided. The Guide also provides a brief overview of the Labour Ordinances of Sabah and Sarawak and the Employment (Part-time Employees) Regulations 2010.
Guide to the Industrial Relations System

The Industrial Relations Act 1967 and the Trade Unions Act 1959, together create the boundaries for the industrial relations system. Employers, employees and trade unions throughout Malaysia are required to comply with these two Acts. The Guide provides topics in alphabetical order which explain and illustrate by case examples the requirements of the two Acts. All sections of the Acts are included, with emphasis on Collective Bargaining, Collective Agreements, Functions of the Department of Industrial Relations, Functions of the Department of Trade Unions, Penalties, Pickets, Recognition of a Trade Union, Role of the Minister of Human Resources, Strikes, Trade Disputes and Trade Unions. Each topic is divided into sub-topics for easy reading.
Practical HR Management

Practical HR Management provides insight into topics such as hiring, firing, privacy, discrimination, sexual harassment and more. It features real scenarios and insightful commentary from leading industry experts and employment law practitioners. Discover techniques you can use to engage your employees in your workforce to drive results for both your organization and your employees. Find answers to your employee problems from practitioners who face the same labour and HR challenges you have every day.
Cases Highlight

NATIONAL UNION OF TRANSPORT EQUIPMENT AND ALLIED INDUSTRIES WORKERS v. PEPS-JV (MELAKA) SDN BHD
INDUSTRIAL COURT, KUALA LUMPUR
ANNA NG FUI CHOO
EMPLOYEES' PANEL: NG SOO SEONG
EMPLOYERS' PANEL: MURUGAHIA TIRUGANASAMBANTHAN
AWARD NO. 1479 OF 2020 [CASE NO: 3/3-2088/19]
6 OCTOBER 2020

TRADE DISPUTE: Collective Agreement – Terms and conditions of service – Article on overtime payment for work done on rest days and public holidays – Company unilaterally changing the benefits under the two articles of the CA by way of its Circular – Whether the company's actions had contravened the articles in the CA – Factors to consider – Evidence adduced – Effect of – Industrial Relations Act 1967, ss. 17 & 30(5)

---

YANG MEE ENG v. MALAYSIA DIGITAL ECONOMY CORPORATION SDN BHD
INDUSTRIAL COURT, KUALA LUMPUR
NOR AFIZAH HANUM MOKHTAR
AWARD NO. 1640 of 2020 [CASE NO: 20/4-1801/18]
9 NOVEMBER 2020

DISMISSAL: Constructive dismissal – Transfer – Claimant transferred – Whether she had delayed in claiming constructive dismissal – Factors to consider – Evidence adduced – Effect of – Whether she had given reasonable explanation for her delay – Whether her claim ought to be allowed

DISMISSAL: Constructive dismissal – Transfer – Claimant transferred – Reasons for the same – Whether the company had been justified in its actions towards her – Factors to consider – Evidence adduced – Effect of – Whether its actions had been a fundamental breach that had gone to the root of her contract of employment – Whether the transfer had been carried out bona fide – Whether the claimant had been constructively dismissed – Whether dismissal without just cause and excuse

Article Highlight

FOR MANY, COVID-19 HAS CHANGED THE WORLD OF WORK FOR GOOD EmploymentMore staff likely to be hired remotely, WFH

The upheaval in global labour markets triggered by the coronavirus pandemic will transform the working lives of millions of employees for good, policymakers and business leaders told a Reuters virtual forum on Tuesday. Nearly a year after governments first imposed lockdowns to contain the virus, there is a growing consensus that more staff will in future be hired remotely, work from home and have an entirely different set of expectations of their managers.

ROYAL MAIL ORDERED TO PAY £230,000 TO HARASSED HINDU EX-WORKER UK

Employment

Former manager subjected to harassment and discrimination at work awarded £230k

A former manager with Royal Mail has been awarded nearly £230,000 after a tribunal concluded he had been subjected to harassment and discrimination at work. Mathan Shunmugaraja, who is a Hindu, was called a "sly dog" by one colleague and was embroiled in a dispute with another over the use of a room in which he was mistaken for a Muslim. The tribunal also heard that after Shunmugaraja took time off work because of anxiety, one of his bosses threatened to stop his sick pay.
Global Media Reports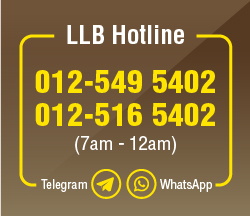 Training Services
CLJ Book Catalogue

Our Group Websites


www.cljlaw.com
www.mylawbox.com
(Available with separate subscription plan)

Useful Links


Industrial Court
MOHR
More ...


Resources


Media Info
MSC Malaysia e-Xpats Centre

Legislation


Legislation: An Overview
Latest Malaysian Acts
Latest Malaysian Bills